Times Square
Times Square is the junction of Broadway and Seventh Avenue. The theaters of Broadway and the huge number of illuminated signs have made it one of New York's iconic images, and a symbol of the city that never sleeps. It is the site of the annual ball drop on New Year's Eve.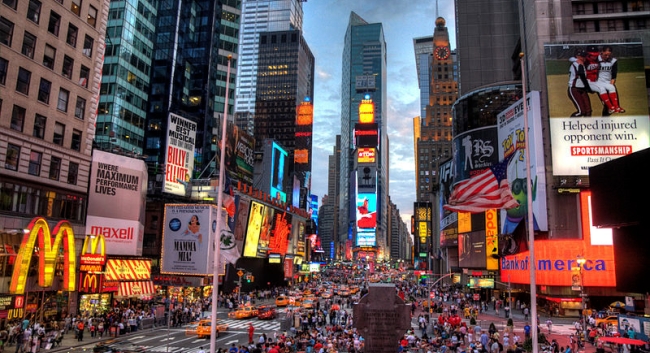 Duffy Square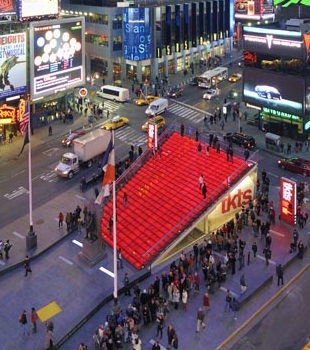 Duffy Square is the northern triangle of Times Square, known for the TKTS theater tickets booth, selling tickets for Broadway and Off-Broadway shows at discounts of 20–50%. The square is named after Francis P. Duffy, an American soldier, Roman Catholic priest and military chaplain during World War I.
The TKTS booth roof forms stepped seating, turned south towards Times Square. The steps are lit from within and draw attention to the monument to Francis Duffy at their base.